Desert wedding vibes, an LGBTQ couple, a vineyard filled with balloons and a whole lot of stylish modern boho details!
I just love designing creative, modern yet romantic wedding aesthetics for stylish couples! Rust tones and statement details is what we chose this time to perfectly match bold personalities that's isn't afraid to push the mark for an extraordinary experience. In that spirit, today I am sharing with you this LGBTQ wedding which included all of that and even more.
Desert theme in a vineyard – did someone say that wouldn't work? Have a look at this boho wedding we created for Emily & Marina, and see how you can embody your vision just about anywhere with the right event designer!
As with any event, the stationary always sets the mood of what's to come!
The Ceremony is the most important part of the wedding and we love creating a showstopper!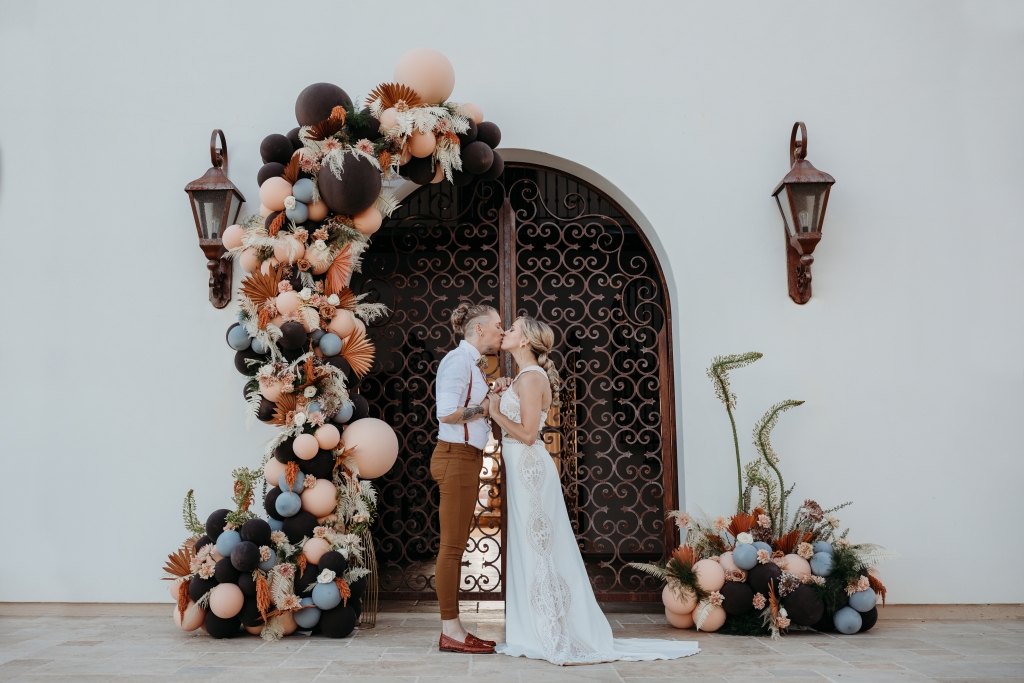 You are probably used to rustic backdrops when someone mentions vineyards, but that doesn't mean you cannot mix and match other aspects of the venue. In fact, the entrance of the Great Bear Vineyard in Davis California, located near Sacramento, was the perfect place to design the aisle. Not only did this beautiful wrought iron gate give an amazing backdrop for this LGBTQ wedding ceremony setting, but we were also able to pull off an arch made from the ultimate modern boho decor. It featured balloons, palm fronds, and dried ferns – everything you need for a dramatic flair!
To infuse desert vibes, we opted for desert-toned flowers for the bouquet and that surreal bowtie. Both brides had braided hairstyles intertwined with beads – stylish hair for stylish events
How'd y'all love a bow tie boutonniere? Just had to create it for Marina.
These Braids done by Jesse at All Dolled Up are soooo stylish! Ooo and we had to include beads
Intimate weddings are all about reception detail refinement, so to level up the whole game, we used boho decor with terracotta hues. From the chic menu design to the delicious cheese plate, from rust fruit decor details to the extraordinary cake with stunning texture; everything was designed with a sole purpose – a modern boho wedding masterpiece!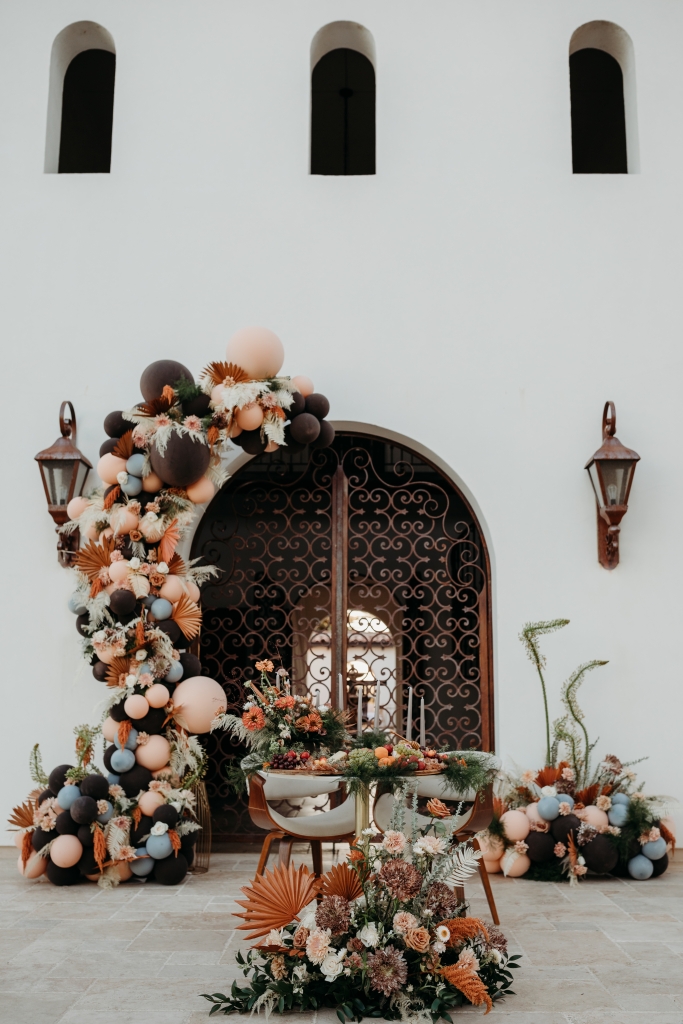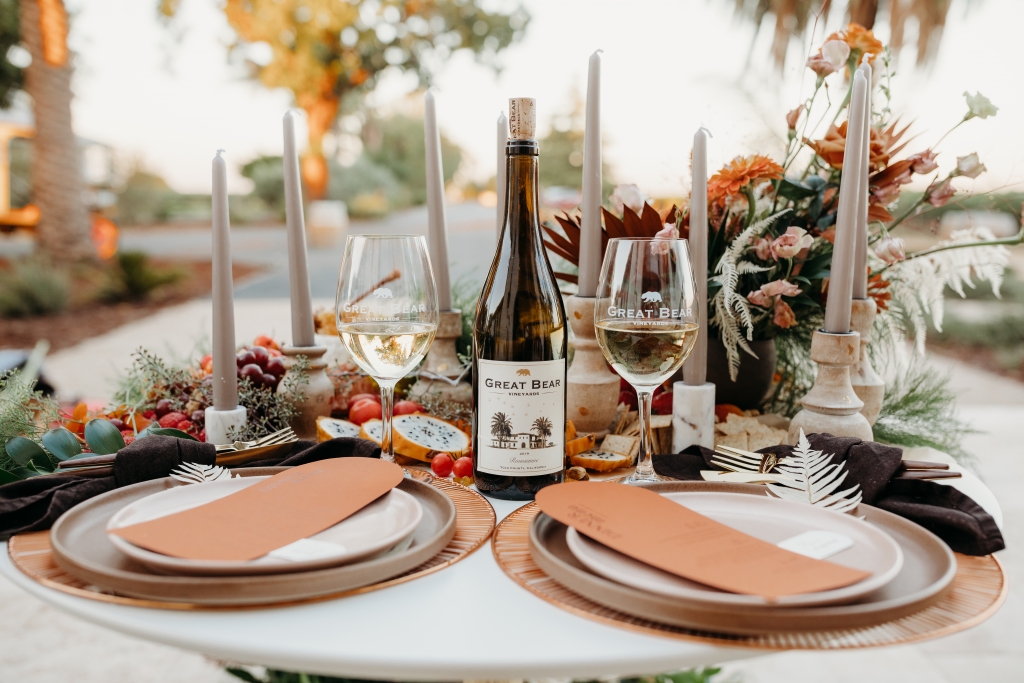 A Charcuterie feast spread on the sweetheart table !
The design, the decor, the charcuterie filled sweetheart table and most importantly the love Emily & Marina shares for each other made this intimate affair a perfect romantic day at the Great Bear vineyard… and we had to create the perfect lounge using all the cool furniture from Blossom Farm Vintage Rentals.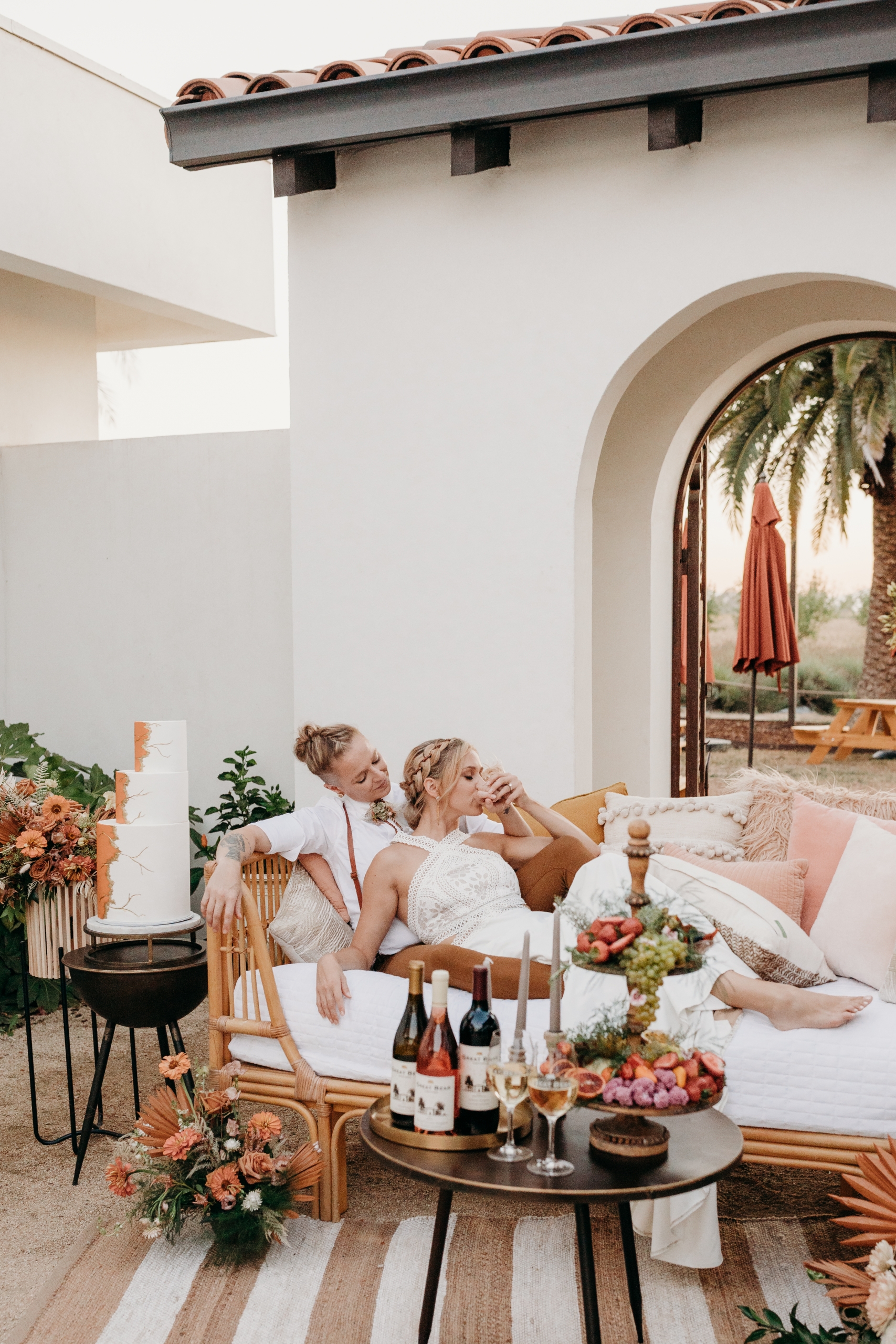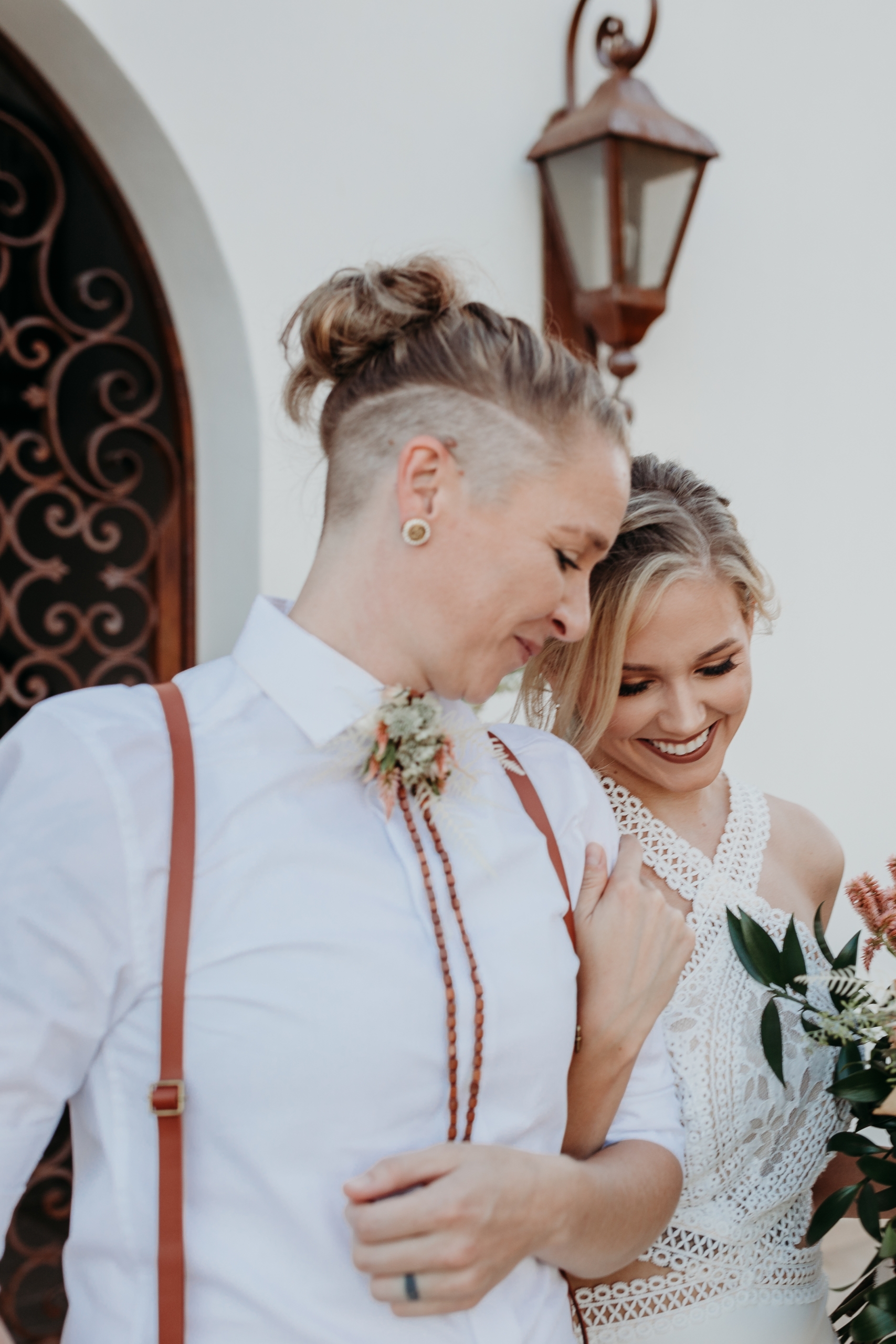 We are detail fanatics and hope that you will be inspired by this LGBTQ wedding featured on Green Wedding Shoes and I honestly cannot wait to hear what you have envisioned for your nuptials!
For any questions shoot me an email and for more bold & vibrant inspo don't forget to follow @paradiseparkway on social media!
XOXO
NK