The sweetness of any cake we like to think is surely sweet as your love for each other. Why not say it with cake? Here are our 10 most liked cakes to feast your eyes and inspire you to have your cake masterpiece.  

1. Modern & Colorful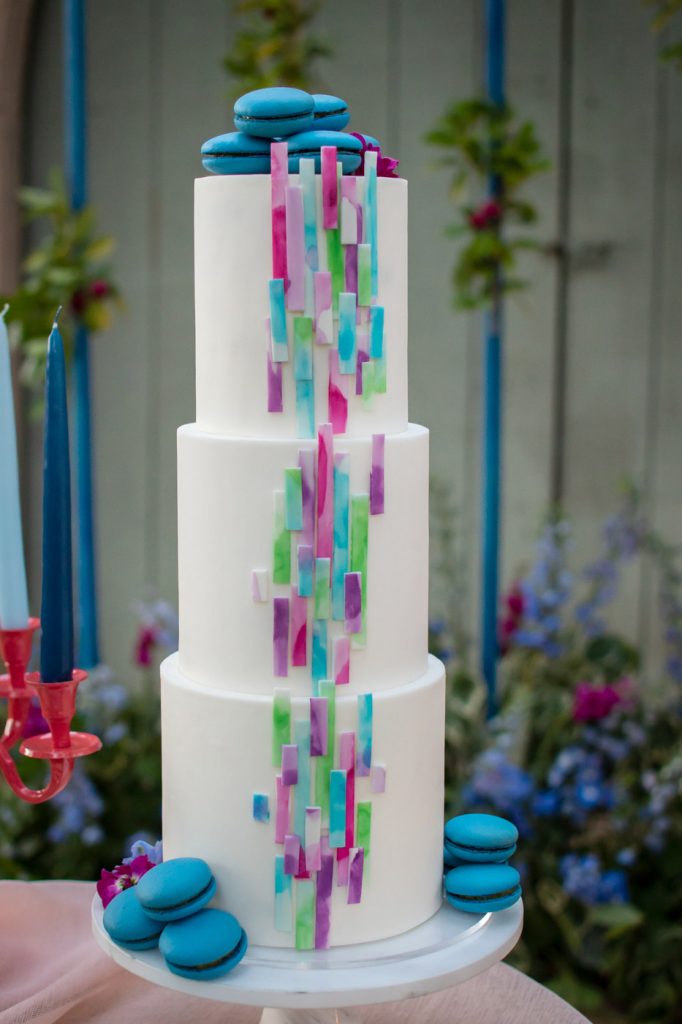 Let's start with a little color! Consider your cake as a piece of art that can actually be tasted and not just looked at. How about some modern lines with color? This is from one our favorite artists Charmaine Camarillo of Rose Quartz Cakery
2. Sequin phenomena!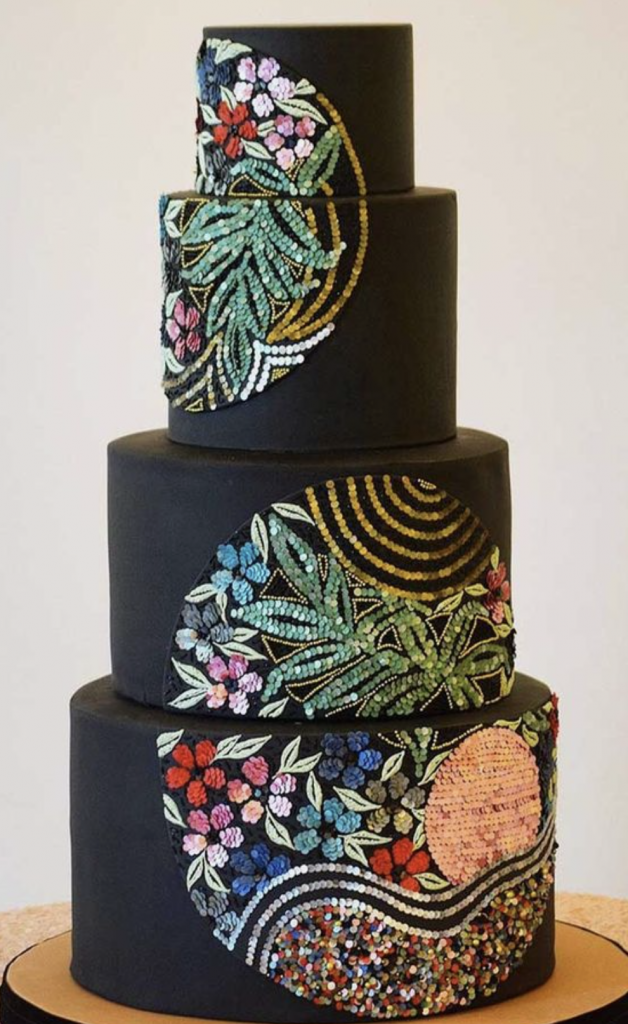 Did someone say edible sequins???? How gorgeous is this piece of art by Sweet Heather Anne?
3. Ornate beauties!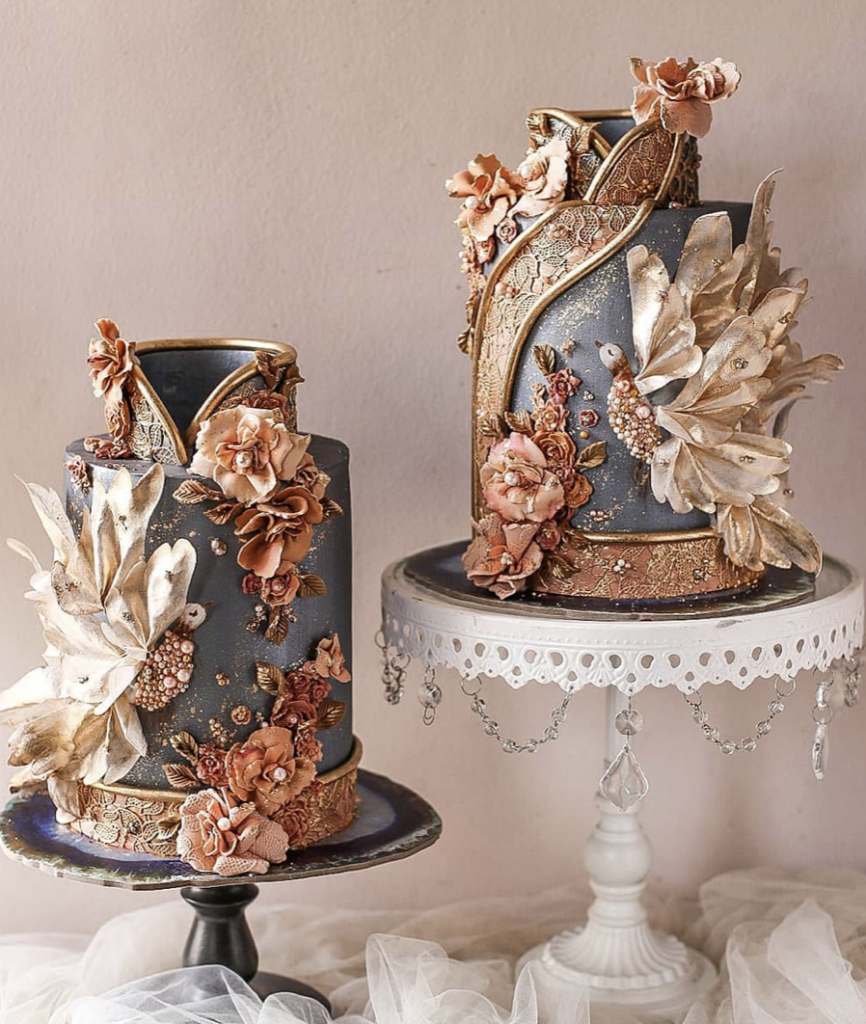 How about em Picaso – of Cake? These ornate cakes I must admit I really want to just stare at. Courtesy Pepper & Peach
4. Themed on the Season!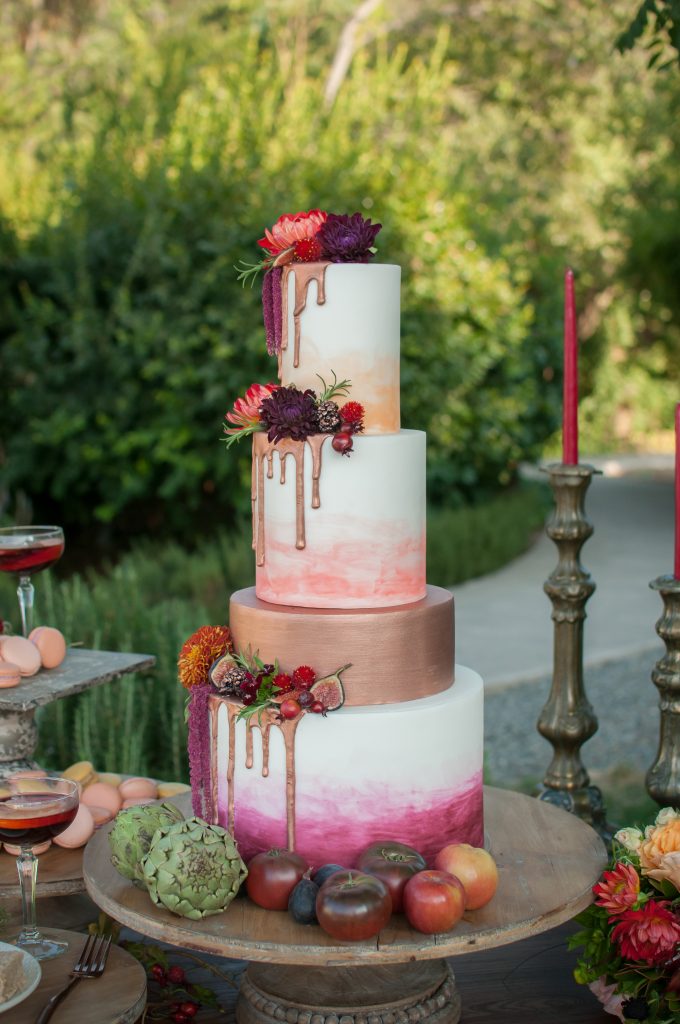 If you have a fall themed wedding make it cohesive with your cake. Fall is a popular season for weddings and we have been seeing a lot of couples incorporating fall colors into their edible decor. We love how Rose Quartz Cakery made the tiers in different sizes making it so fun and appetizing.
5. Frill drama!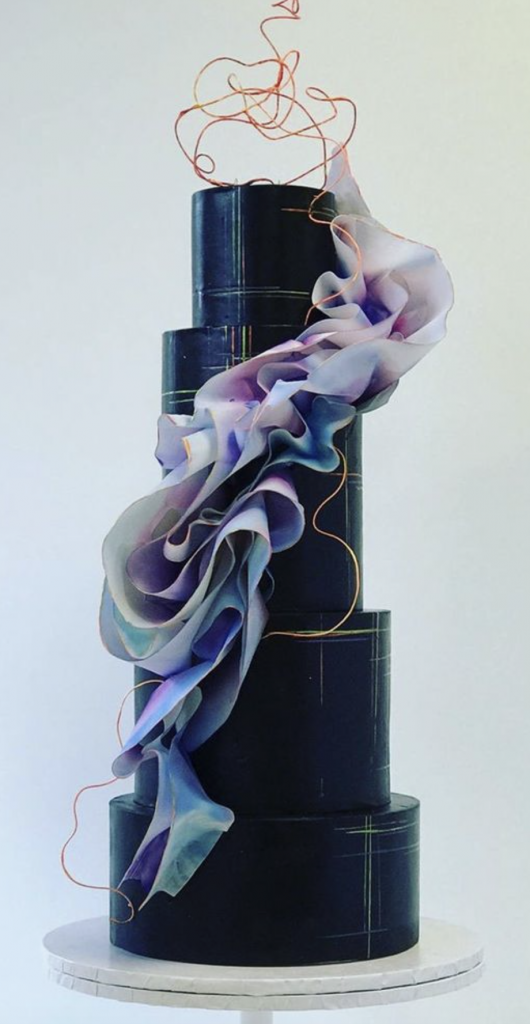 How dramatic is this? So modern yet so creative this frill beauty was made by Fluffy Thought Cakes.
6. In love with Geometry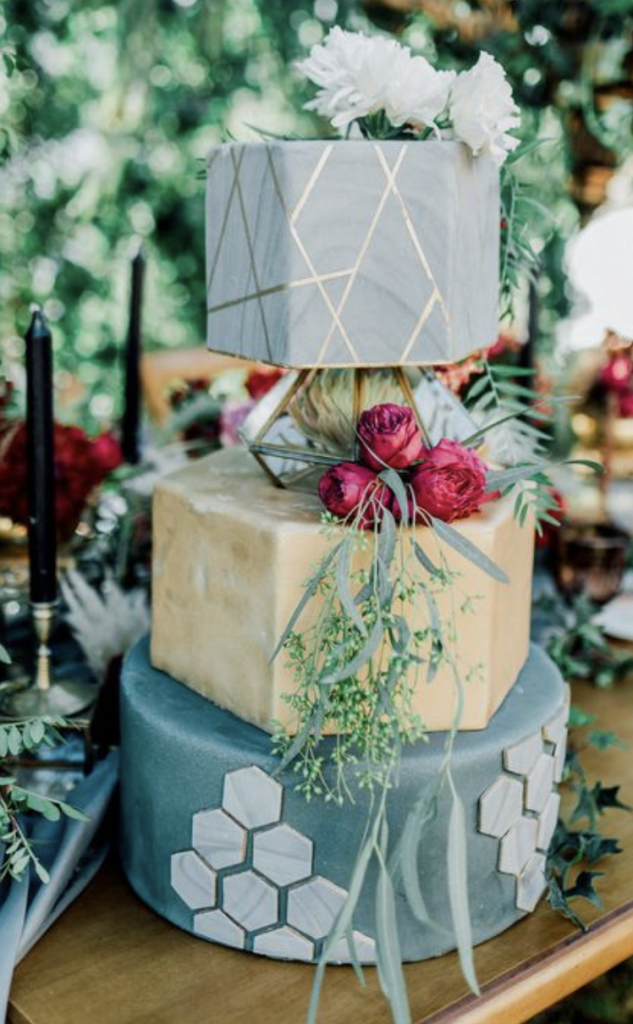 If you're a geo loving couple consider your cake to have the shapes you love. This interesting piece of art is courtesy of Pavlovs Lab which make it one of our favs.
7. Simple & Traditional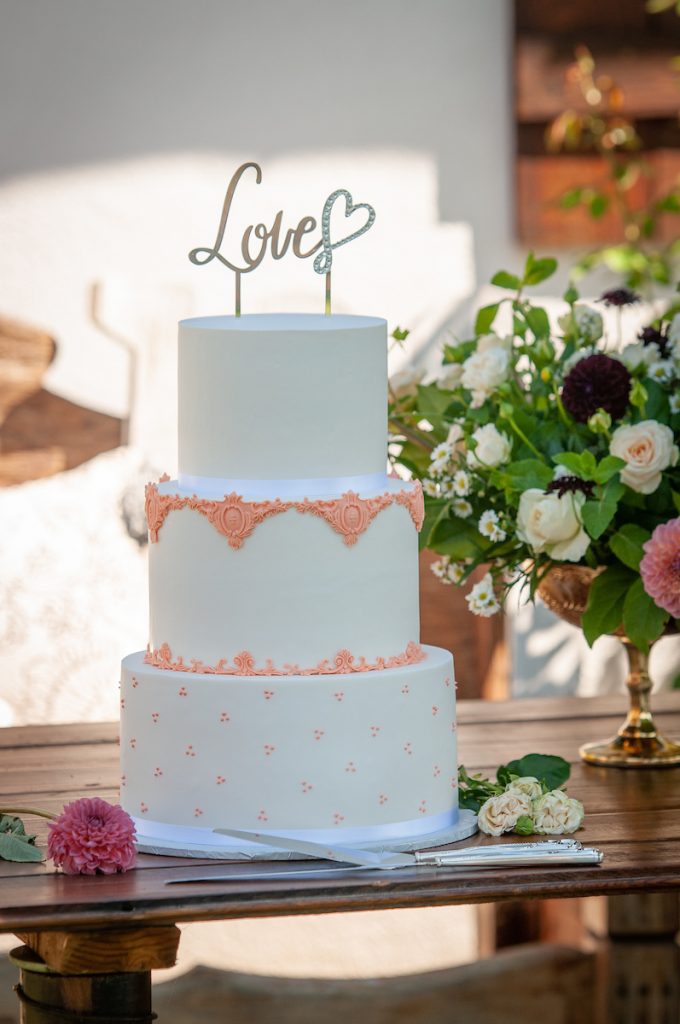 This cake is certainly mixed with traditional and simple design yet elegant, making it into our favs list. Above & Beyond cakes made this for one of our couples of 2019.
8. Marble marvel!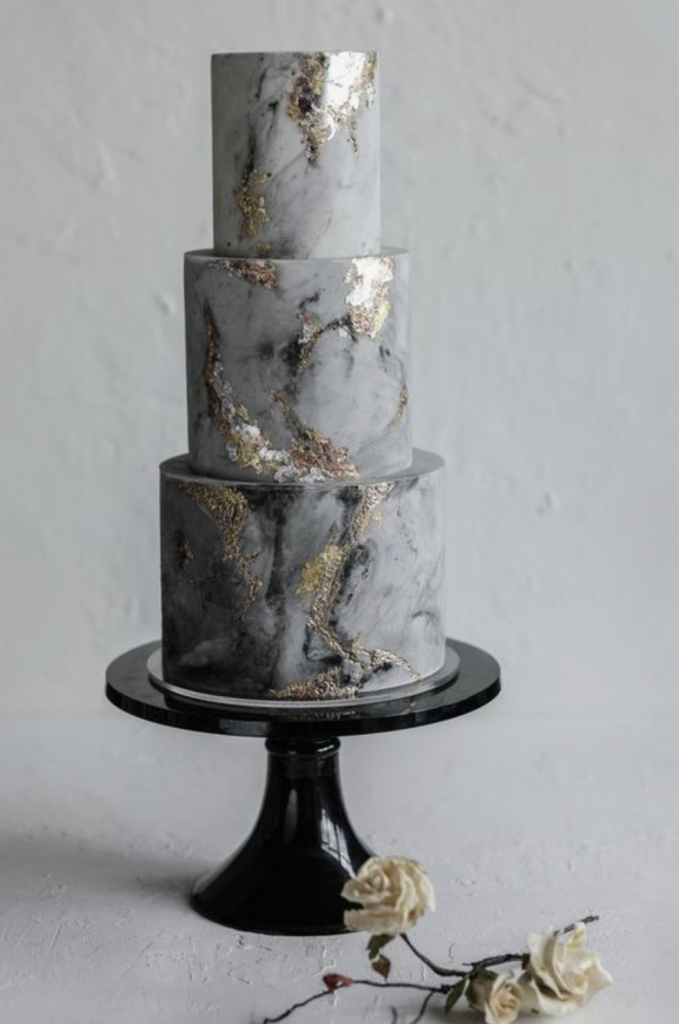 We are certainly marveling at this textured marble wedding cake made by Cupcakes and Counting. If you like interesting textures and patterns then incorporate the patterns you love to your wedding cake.
9. Art Deco Dream!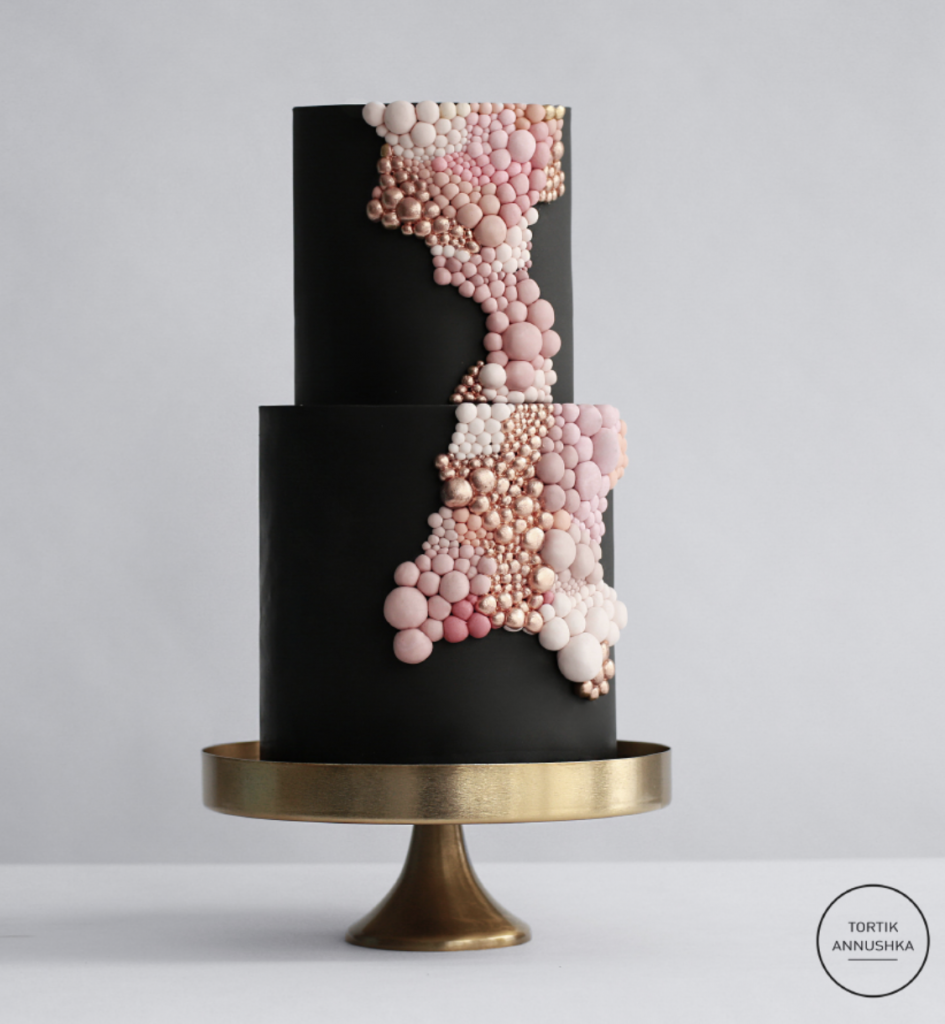 This Art Deco dream is the masterful creation is one to oggle at! How can one possibly cut into this piece of art? We love Art Deco and we love details. Is it wonder why this masterpiece made into our top ten? Source Tortik Annushka
10. So much movement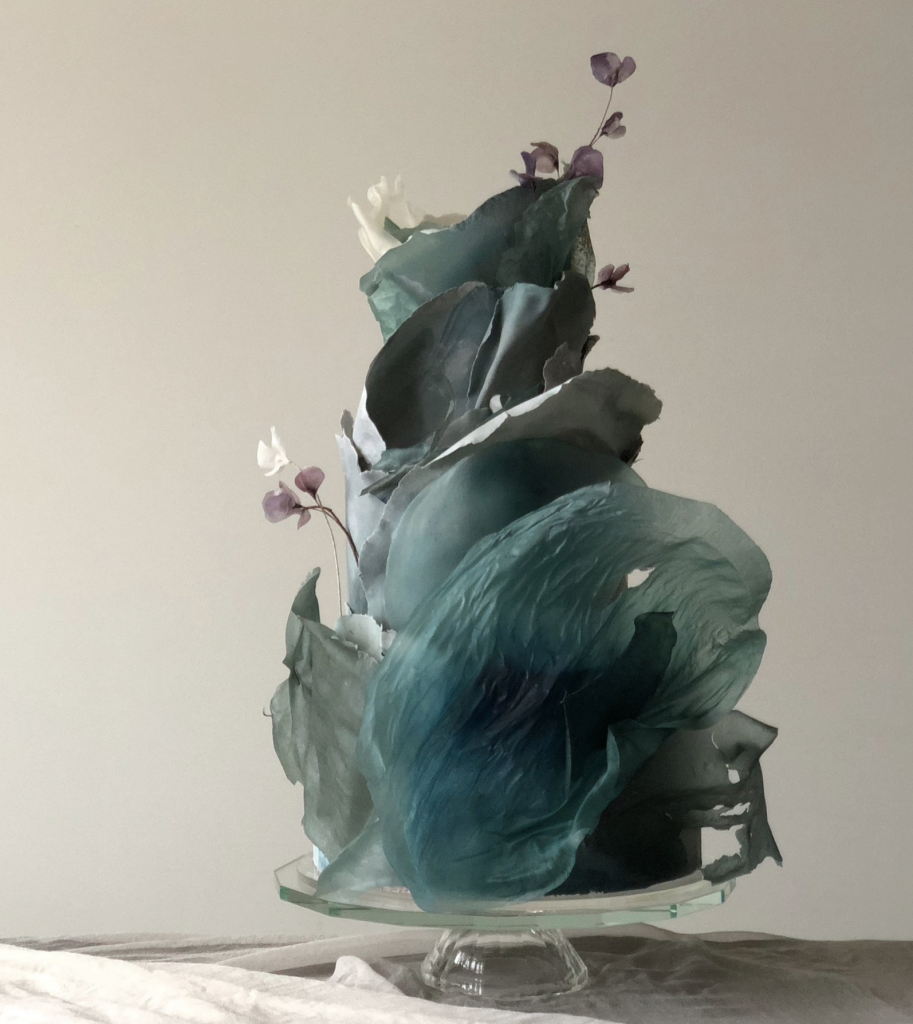 So much drama so much movement we are in love with this cake by Jasmine Rae Cakes.
We cant wait to see what you will have for your big day!
Until Next time
NK